Upon buying a new car, the new car warranty that typically comes with it will offer a certain level of protection from unexpected expenses early in the vehicle's life. To maintain this warranty, you're required to have your vehicle undergo regular servicing as laid out in the vehicle's logbook. While your dealer will try to insist on these services being performed at the dealership (often at an inflated price), in truth you can bring your vehicle to any reputed mechanic for its logbook servicing.
Marty's Automotive Repairs can conduct logbook servicing for all makes and models of passenger car and light commercial vehicle, whether it runs on petrol, diesel, electricity or LPG. We can also provide logbook style servicing for vintage vehicles. We'll inform you of any developing problems with your car, recommend the ideal repairs if required, and most importantly keep your warranty intact.
To find out more, or to book your next logbook service with our workshop, give us a call today!
Contact us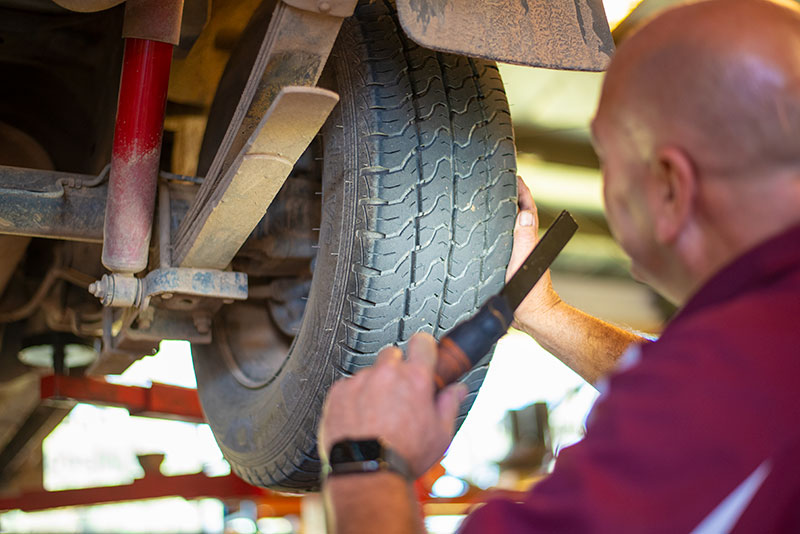 Several handling and ride comfort issues can be traced back to problems with your vehicle's steering and suspension. Whether it's worn car springs causing body roll when driving through corners or a steering fault creating "play" in your steering wheel, Marty's Automotive Repairs will be able to help.
We're able to offer a range of services for your vehicle's steering and suspension, from replacing worn or damaged car springs, shock absorbers and bushings, to solving problems with your steering column. We can also offer customers a wheel balancing and alignment, increasing contact between your wheels and the road for added grip and improved handling. We can also provide 4×4 drivers with lift kit installations and other specialised suspension services.
To find out more about how we can improve your vehicle's handling and ride comfort, give us a call today!
Contact us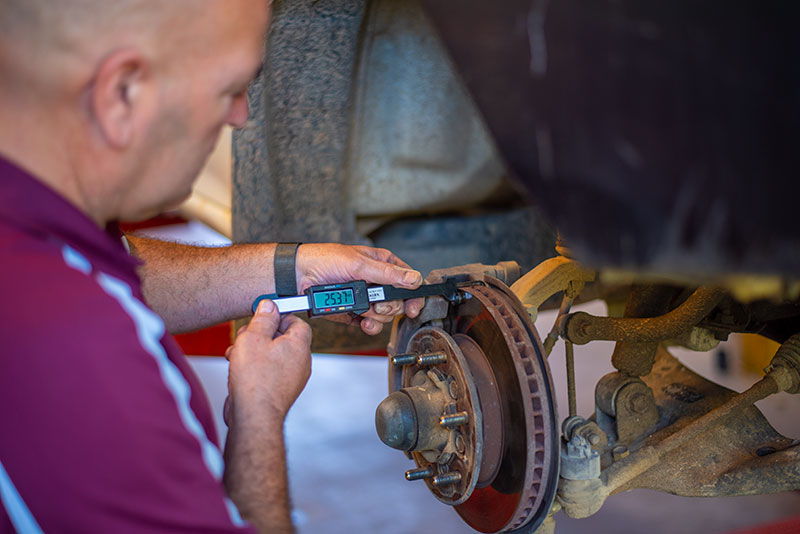 Your vehicle's most important safety feature is arguably your brakes. Coming to a stop when and where you need to is vital for safe driving, particularly given the stop-start nature of city driving. Your brakes go through the same wear and tear as any other part of your vehicle so it's important to regularly check your brakes for anything that might interfere with being able to bring your vehicle to a stop when needed.
At Marty's Automotive Repairs we're able to repair and replace key brake components, from worn brake pads and rotors, to larger vehicles' brake drums. We can also machine new parts for your vehicle's brakes on-site, as well as restore the surfaces of worn brake discs to get the most life possible out of them. We can also check your brake cables for leaks that might hamper brake performance.
To find out more about our brake services, give us a call today!
Contact us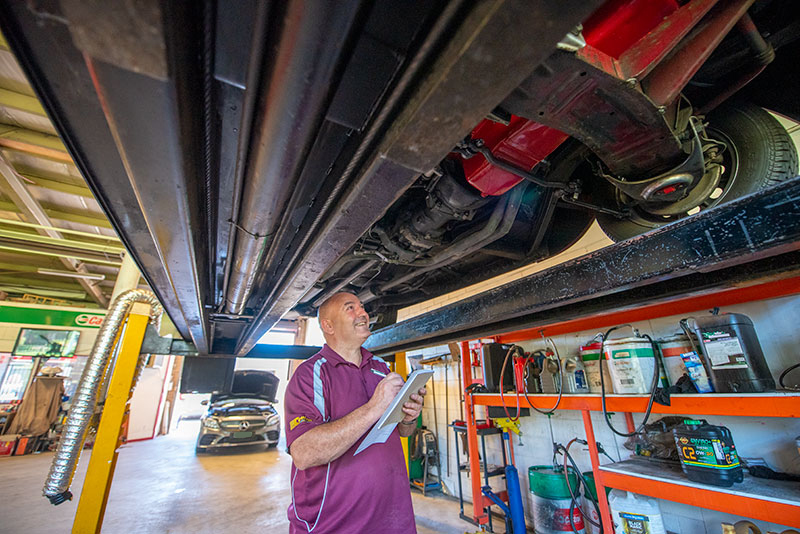 Any trouble shifting gears or staying in gear on the road can be frustrating for the driver at best, and potentially dangerous at worst. If you also hear strange noises or experience unusual smells from underneath the car as well, these are usually clear signs of a serious problem in your vehicle's transmission.
Call Marty's Automotive Repairs and we'll give your whole drivetrain a thorough check, from clutch pedal and hosing to your manual or automatic transmission. We have a range of replacement transmissions if needed, and can conduct repairs or replacements on other problem-causing drivetrain parts.
To find out more or to have your vehicle's drivetrain inspected, give us a call today!
Contact us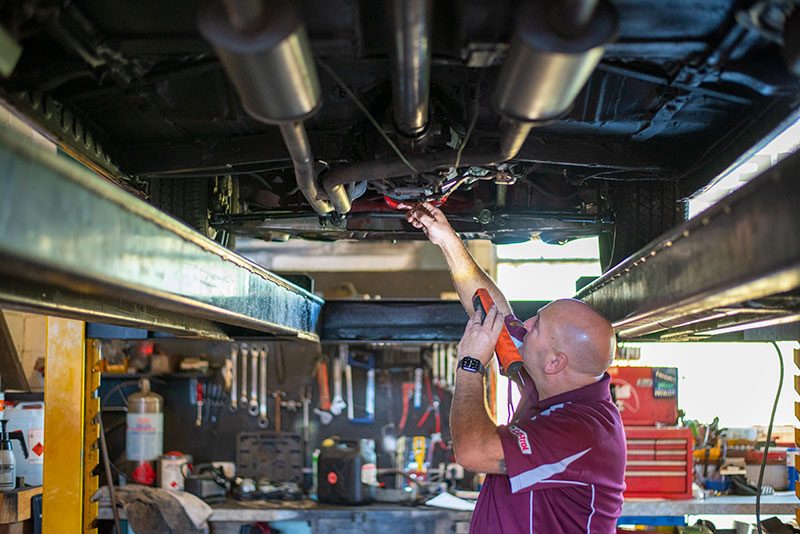 Your exhaust is responsible for drawing spent air away from the engine, to ensure both that the engine can draw in clean air and that no dangerous residue or deposits build up in the engine itself and cause major mechanical problems. If your exhaust isn't working as intended it can result in exhaust fumes reaching into the cabin or back into the engine bay, affecting performance and potentially leading to expensive engine repairs.
Our team can repair or replace your exhaust, potentially fitting a new muffler or extractor to suit your vehicle's needs. We can also fit chrome exhaust tips for the aesthetically minded.
To find out more about our exhaust services, or to book your vehicle in for repairs, give us a call today!
Contact us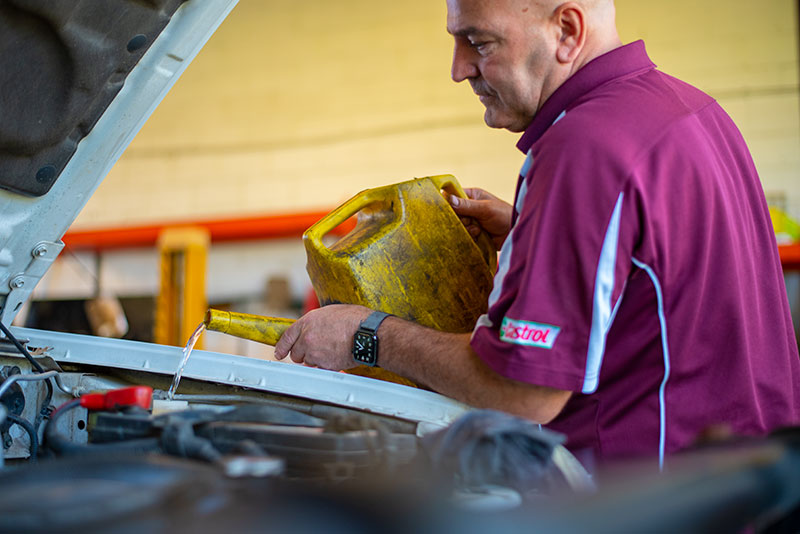 A key component of keeping your vehicle's engine healthy is to keep it running at a safe temperature. An overheating engine can spell big trouble for drivers if they aren't very careful to nurse their vehicle to the nearest workshop; if not, you could be stranded on the roadside waiting for a tow.
To keep your engine cool and healthy, Marty's Automotive Repairs can provide a thorough check of your vehicle's radiator and cooling system, replacing radiator units, heater units and thermostats as required and checking hoses and seals for leaks and cracks that might let out your vehicle's coolant fluid. We can also replace damaged head gaskets, and conduct a coolant flush to remove any clogs and blockages remaining in the system.
To find out more about our cooling system services and repairs, give us a call today!
Contact us
In Australia's unpredictable weather, having an air conditioning system ready to keep you cool when you need it is essential to maintaining driver comfort. During the cooler winter months, however, your air conditioning system's various hoses and seals can develop cracks and leaks through inactivity, letting the refrigerant gases that keep your air con cool out.
Marty's Automotive Repairs is certified by the ARC to conduct repairs to your vehicle's air conditioning system, replacing cracked or worn hoses and cables and ensuring your system is airtight before re-gassing it, restoring that lost cooling power.
To find out what else we can do for your air con, give us a call today!
Contact us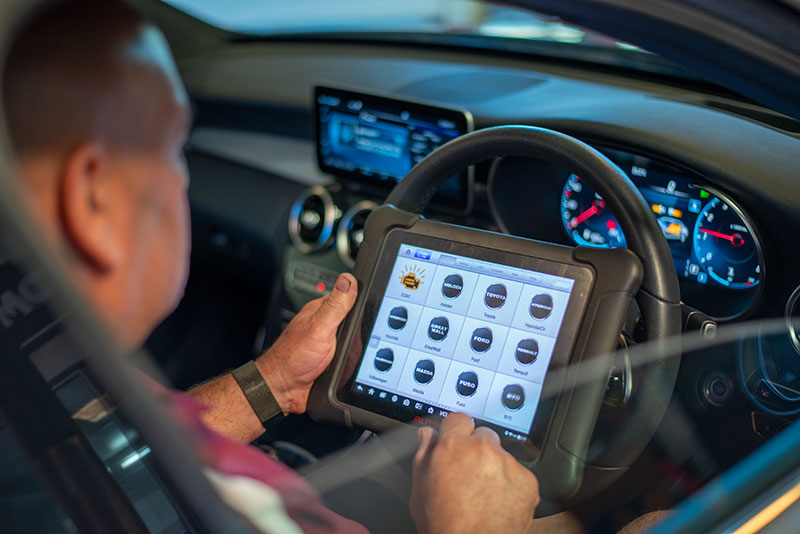 When your vehicle's dashboard lights up with a warning lamp, it's not always exactly clear what problem your vehicle's trying to communicate to you. One warning light can be indicative of any number of faults, with no indication of exactly how serious the problem may be.
At Marty's Automotive Repairs we have the latest diagnostic scan tools that can communicate with your vehicle's onboard electronics for a more comprehensive picture of what's happening under your bonnet. We can use these tools to locate the exact cause of the problems and advise on what repairs are necessary to get your car back into proper working condition.
If you've got a troublesome warning light on your dashboard, give us a call today to organise a diagnostic check!
Contact us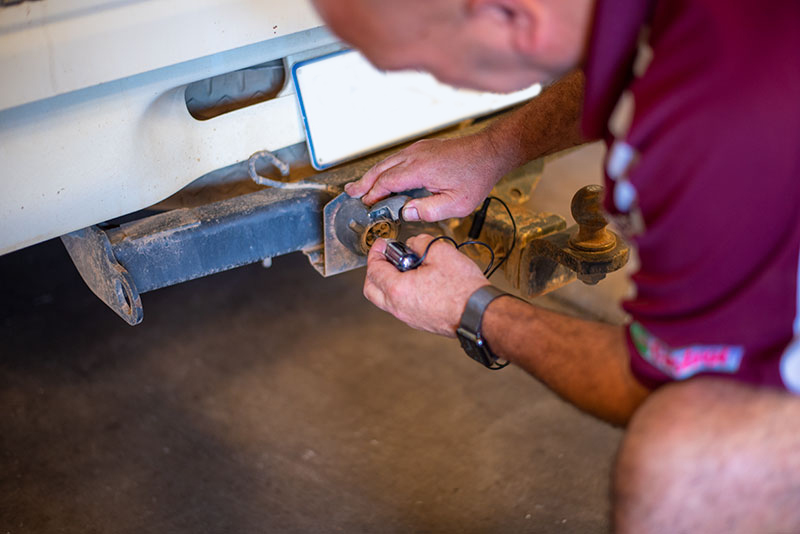 With vehicles becoming more and more sophisticated and reliant on onboard electronics to operate, having a properly functioning electrical system is vital. A faulty electrical system could cause problems with any of your vehicle's onboard devices, from accessories like your car stereo to life-saving anti-lock brakes or airbag deployment functions. It can also affect the way your vehicle starts or drives.
Marty's Automotive Repairs can provide a range of auto electrical services, from testing and replacing batteries, alternators, and starter motors, to installing new audio or lighting devices or other accessories. We can also install alternate power systems, from dual battery configurations to solar panels.
To find out more about our electrical services, give us a call today!
Contact us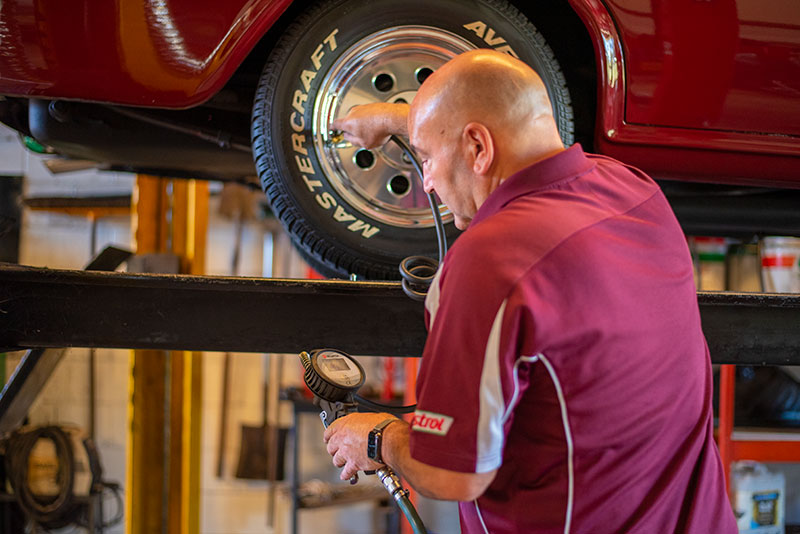 Finding the right tyres for your vehicle is often more complicated than just matching tyres for cars. There's a whole host of things to consider when choosing a new set of tyres, from the roads you tend to cover to common weather conditions, to your own habits and tendencies as a driver.
Marty's Automotive Repairs can advise you on the right tyres to match your vehicle, location and driving habits, whether you drive a passenger car, light commercial vehicle or 4×4.
To find out more, give us a call today!
Contact us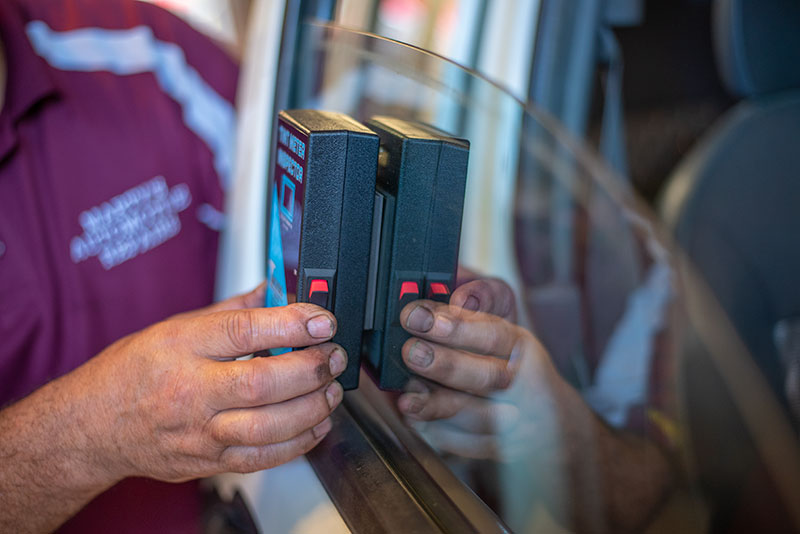 In addition to the above, Marty's Automotive Repairs also offers:
Repairs for boats and trailers
Towing
Windscreen repairs and replacement
Complete vehicle detailing
LPG conversions (AAFRB licensed installer)
To find out more about these extra services and what else we can help you with, give us a call today!
Contact us